Niteclub / Nightclub Sparklers For Sale

Boom 92 offers a large selection of niteclub sparkers, birthday sparkers, nightclub sparkers, club sparkers, champagne sparklers, bottle sparklers, New Year's Eve sparklers and sparklers for any celebration!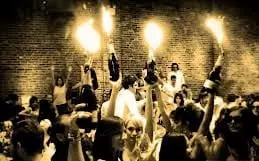 ** MOST POPULAR!! Used in Champagne bottle service by nightclubs
Duration of the 6 inch Sparklers is 30- 40 seconds
Champagne bottle sparklers, wedding sparklers, and nightclub sparklers will start your event off right! WE currently have a sale going on for our Champagne Sparklers, Birthday Sparklers, Celebration Sparklers, Bottle Sparklers, New Years Eve Sparklers, Night Club Sparklers. This sale is offered by Boom92 in Green Bay, Wisconsin.