In Memory Of Daniel R Peters
President Of Cargo Fireworks
Also As A Thank You For The Friendships That Developed With His Customers As He Ran His Cargo Business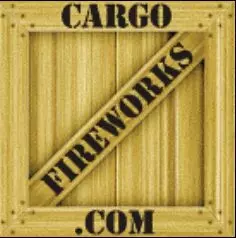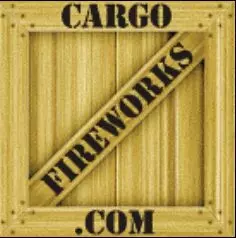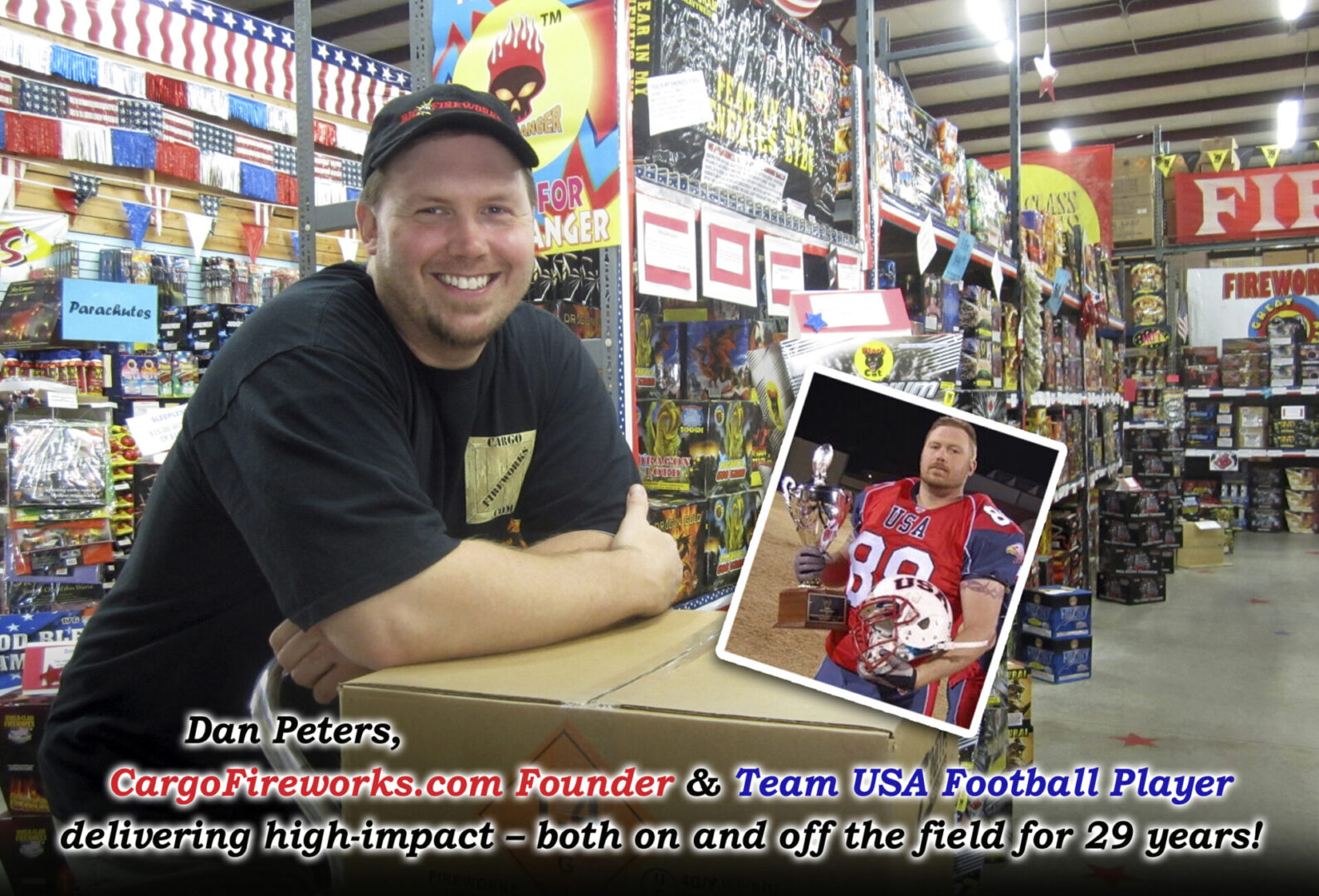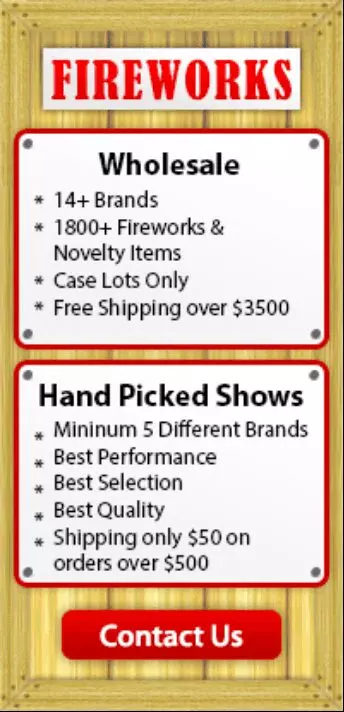 Here is a list of the hand-picked, top quality shows that are sure to complete any celebration!
**Substitutions of equal or greater performance will be made if a package item is out of stock
Stars & Stripes Aerial Package
This package contains awesome 200g, 350g, and even the big 500g cakes! Celebrate with massive Red, White, and Blue!!
SKU/Item Number: 000001
Price: $309.00
This package contains small to medium aerials for great backyard fun!!
SKU/Item Number: 000002
Price: $189.00
This is a great addition to any of the hand picked shows!! It has the items kids love!! …and big kids too! Perfect for backyard, driveway, or just about anywhere outdoors!
SKU/Item Number: 000003
Price: $34.99
It is part of the experience of fireworks to "put a little BOOM in it!" Gorgeous colors, great crackles, and lots of reports fill this package!!
SKU/Item Number: 000004
Price: $199.00
Great variety in this one!! Fountains, roman candles, firecrackers, and aerials!!
SKU/Item Number: 000005
Price: $249.00
This one wil keep your party WOWED! All up in the air with some great finale pieces too!
SKU/Item Number: 000006
Price: $509.00
This very popular show has an outstanding ground show along with a sky filling aerial display!! Sure to please everyone!
SKU/Item Number: 000007
Price: $299.00
Outstanding show – build up with amazing 200g cakes, caps it off with 3 finale 500g cakes, and sprinkles in mortars for some big bursts in between! Great show!!
SKU/Item Number: 000008
Price: $379.00
Loaded with finale cakes!! 15 cakes total, 16 mortar shells, and guaranteed to light up any celebration!!
SKU/Item Number: 000009
Price: $599.00
All big ones!! Nothing but the biggest, most beautiful, finale cakes! All effects–willows, palms, comets, strobe, color!! Sky filling!! Gorgeous
SKU/Item Number: 000010
Price: $699.00
A beautiful introduction of 200g cakes to all large, 500g finale cakes!! Awesome show!!
SKU/Item Number: 000011
Price: $579.00
Be #1 with your fireworks show! This package doesn't mess around with the small guys–EIGHT 500g cakes!
SKU/Item Number: 000012
Price: $399.00
FOOMP! BANG!! WOW!!! Blast the sky with bangs, crackles, whistles, and great colors!! This package has everything–from the small Lil Buckaroo to the massive breaks of the Exterminator shells!
SKU/Item Number: 000013
Price: $499.00
Bar none, the best fountain show you will ever see in your life! There isn't a ground show effect that isn't included in this package!!
SKU/Item Number: 000014
Price: $319.00